Hey party people! It's Tuesday, the worst day of the week (in my opinion), so I'm showing you where I would like to spend every Tuesday, my favorite spot in Germany – my bedroom. Ok, it's not my favorite spot in Germany, but it sure is where I spend the most time, particularly during this cold/rainy/snowy/gloomy (WHERE ARE YOU SUNSHINE?!) time of year.
Anyway, back in September, a change of plans happened, and I found myself looking for an available room here in Karlsruhe. To say it was stressful does not begin to cover it. Every new student in the city was also looking for a place, but oh did my luck pan out and three friendly Germans accepted one crazy American girl into their living quarters. The girl in the room before me moved out and in with her boyfriend, so thankfully she left her bed, some blinds, and a little table, but the rest, I was on my own. Since I had previously been housed by an au pair family, all I had were my clothes and gadgets, so I had some work ahead of me.
The bed was lofted, so first steps first was for my dear friend Caleb to saw it to a normal bed. No way this party girl was going to be crawling up a ladder on the weekends. Cue: accident waiting to happen. Not to mention how often I pee, that just wasn't going to work out. The wall was also a dark red, which this BLUE > red girl was not feeling, so we also had some painting to do [see before pictures here].
Anyways, after slowly making purchases and changes, my bedroom in Germany has turned out to be very me.  I have to budget to the max here in Europe and for awhile it was choosing between a beerfests and furniture – hint: beerfests won (but IKEA did come in at a close second in the "awesome money-sucks" category). I think I am maybe a little high maintenance in the whole feeling-at-home department, but I have to have a place that represents me and I can enjoy living in. This space certainly is a major comfort zone for me here and a lot of magical TV marathon-ing goes down on my laptop here (just finished Dexter season three, so addicted).

Linking Up: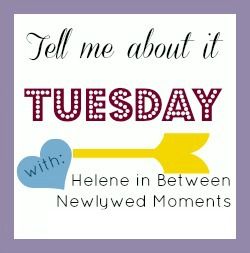 Where would you rather be on Tuesdays?